49% Off K-Pot Korean BBQ Garden Restaurant: Pork Bone Kimchi Hot-Pan for 4 People for RM78
Restaurant housed within a bungalow, with outdoor garden gazebo.
Like a bungalow, a stomach needs to be filled up to get the party started. Entertain occupants with today's Groupon: for RM78, you get a pork bone kimchi hot-pan meal for four people (RM154 value) at K-Pot Korean BBQ Garden Restaurant in Tanjung Tokong.
Each group of 4 people gets
Pork backbone kimchi hot-pan (RM90 value)
Kimchi pancake (RM18 value)
Steamed eggs (RM15 value)
4x rice (RM12 value)
Free flow of corn tea (RM5 value)
5x complimentary refillable side dishes
10% service charges (RM14 value)
K-Pot Korean BBQ Garden Restaurant
A restaurant fashioned out of a bungalow, K-Pot Korean BBQ Garden Restaurant is quietly unassuming in its dcor. Walk on the footpath of its garden leading up to the front doors, as a wooden gazebo straddles either side for an outdoor dining experience. Inside, its minimalist wooden fittings and wine bottles hark back to a neighbour's home, while kitchens ferret out Korean dishes, giving a fresh meaning to the phrase "homemade food".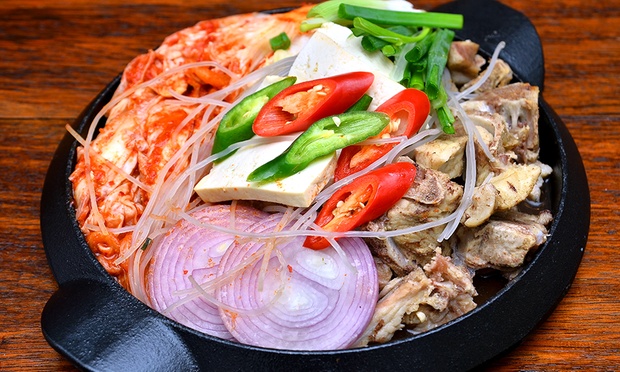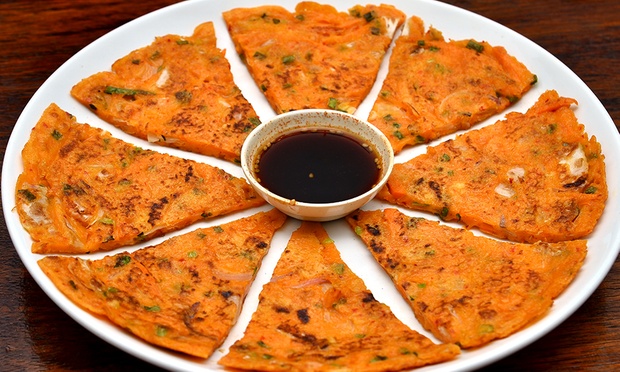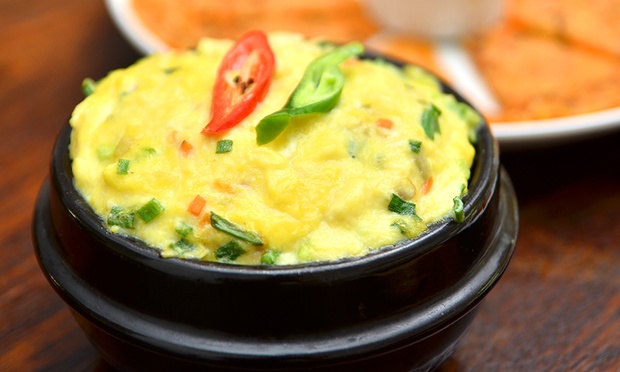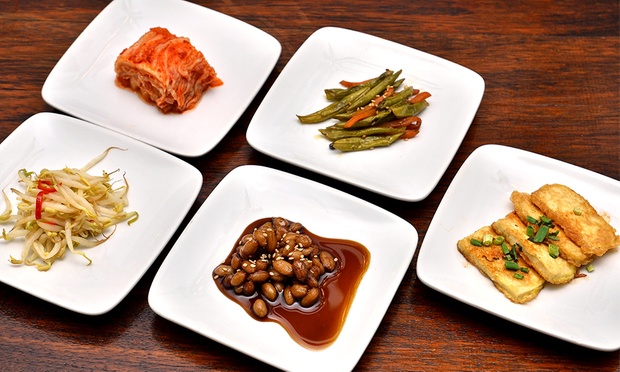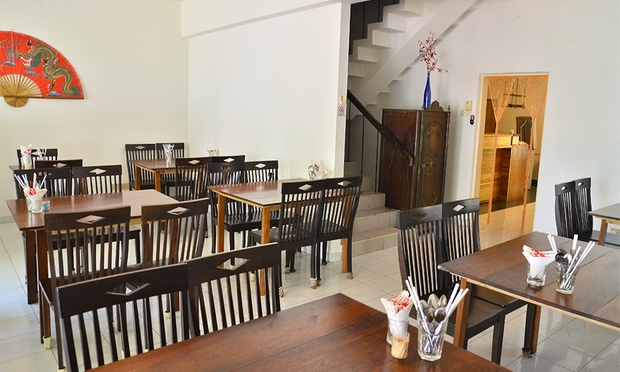 Reviews
Another great place for K-Pop fans to have their cravings (for Korean food) fixed, K-Pot Korean Barbecue Garden is a new delightful addition to the food scene in Penang, reasons are simple: inexpensive price tags, attentive service, authentic Korean food with comfortable yet homely ambiance. – May 8, 2014