Up to 54% Off 3-Course Arabic Meal for 2 People at Madfoon Palace from RM38
Restaurant specialising in authentic Yemeni and Arabic cuisine.
Food prepared by native Middle Eastern chefs with more than 15 years of experience.
Wi-Fi available.
Making a kebab can be much like writing rap – it's hard to do when one'snot good at wrapping. Today's Groupon does the trick with an Arabic set meal for two people at Madfoon Palace, valid at two outlets in the Klang Valley. Choose from:
3-course meal with chicken or beef for 2 people for RM38 instead of RM83.50
3-course meal with lamb for 2 people for RM48 instead of RM87.90
Each person gets
Main course, choose 1:
Chicken or beef option:
– Grilled beef kebab (RM20 value)
– Shish tawook (grilled chicken skewers) (RM19 value)
– Madfoon chicken (RM14.90 value)
– Mandy chicken (RM14.90 value)
– Zurbian chicken (RM14.90 value)
Lamb option:
– Madfoon lamb (RM21.90 value)
– Mandy lamb (RM21.90 value)
– Zurbian lamb (RM21.90 value)
Appetisers, choose 1:
Arabic salad (RM6 value)
Hummus (RM6 value)
Desserts, choose 1:
Basbosah (RM6 value)
Baklava (RM6 value)
Drinks, choose 1:
Arabic tea (RM4 value)
Vimto Arabic syrup (RM4 value)
16% service charges and Government tax (up to RM6.05 value)
Madfoon Palace
Madfoon Palace heralds a novel foray into Arabic cuisine with mainstay servings of Yemeni-based madfoon delicacies – a platter of meats and aromatic basmathi rice blended with a mix of spices – stoked under a blanketing of embers, charcoal, and ash and left to cook over a span of four hours, making for savoury tender morsels accompanying fragrant rice dishes. Helming this time-honoured process are Madfoon Palace's duo of native Yemeni chefs and brothers, Saleh and Ahmad Obaid, who have more than 15 years of culinary experience. In addition to its namesake specialty, the hometown duo also expands the plethora of tastes hailing from Yemeni roots with mandy chicken and kebab skewers of choice meats served alongside mixed grilled platters, while offerings of muttabal and hummus accompany wholesome bread and rice pieces.
Madfoon Palace does not serve pork or alcohol on its menu.
Valid at
Madfoon Palace, Putrajaya
Lot 4-5, Basement 3, Menara Putrajaya Holdings, Jalan Tun Abdul Razak, Precinct 2,61000 Putrajaya.
Phone: 019-640 2474 (Call 11.30am – 10pm daily)
Madfoon Palace, Taman Melawati
No. 349, Melawati Urban 1, Lorong Kedah, Taman Melawati,57200 Kuala Lumpur. Phone: 03-4162 4696 (Call 11.30am – 10pm daily)
Facebook: Madfoon palace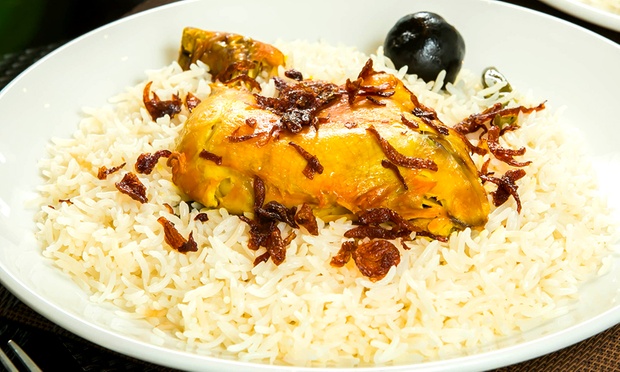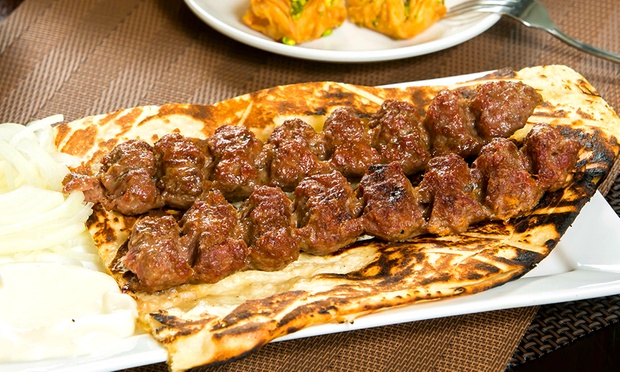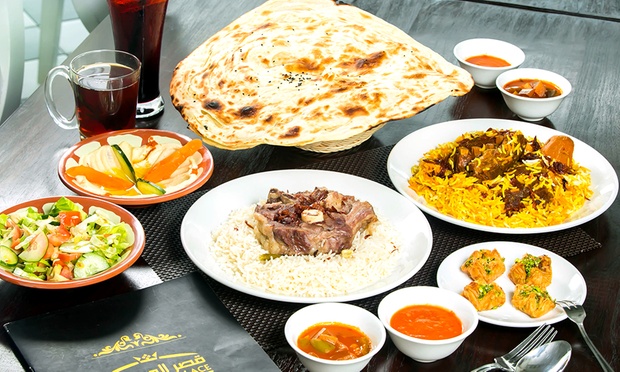 Lamb Meal